Note: I wrote this post for pasta company Jovial's "Win a trip to Italy" competition. That was before I realized nearly every submission dealt with gluten intolerance or Celiac Disease. Oops! In my defense, they do sell non gluten-free pasta and flour! Anyways, I think it's one of the best things I've ever written and I'm very proud of it.
I want to tell you about a common scenario I encounter every day as a registered dietitian. After introductions, when I ask about their typical diet, many of my clients declare that they've recently "given up bread and pasta" in their quest to be healthy and lose weight. They obviously feel virtuous. Apparently bread and pasta are the dietary villains du jour? I can't keep up anymore with what's considered "good food" and "bad food" these days.
That's partly because I don't believe there are good foods and bad foods. I believe in food neutrality. There is no perfect food; each comes with give and take <- Remember this line! It's life changing when you really let it sink in.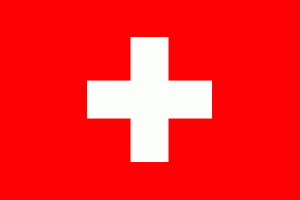 It's taken me fifteen years to get to this point. Yes, fifteen. When I first started studying nutrition in 1999, my professor would say, "there are no good foods and bad foods," and talk about the importance of moderation, blah blah blah. I would roll my eyes and think, "of course there are good foods and bad foods!"
I saw all sorts of bad foods in the world around me: fast food, soda, cakes, French fries, sugary cereal…they're all definitely bad foods, right?
I got older and I became a registered dietitian and a voracious reader. I read every nutrition best-seller and health blog I could find in my spare time. I seemed to get caught up in every dietary theory. I was vegetarian for a year. I gave up gluten for a year. I went low-carb for a few months. While some of these practices may have given me short-term health gains, in the long-run, simple practices like, ahem, moderation and intuitive eating have served me more.
It's not that I don't care about food quality. I do. In fact, I own a farm and produce much of my own food because I believe so strongly that eating mostly whole foods grown close to home will better anyone's health.
However, it's the constant media attention on dietary villains that's gets me riled up. The term food neutrality is sometimes used in eating disorder treatment and that's what I think we have in the U.S. – disordered eating! People hear differing nutrition messages from the media, bloggers, doctors, and alternative health care providers:
"Sugar is a toxin!"
"Carbs are what's fueling the obesity epidemic!"
"No one can digest gluten or lactose."
"Humans don't need animal foods."
"Saturated fat will clog your arteries."
"Kale is a super food!"
These ideas change like the the wind! Remember in the 80's when cholesterol was the bane of human existence? Now we have a whole generation of people who think Egg Beaters and margarine are healthy, when in reality, butter and whole eggs can be incorporated into a healthy diet. Focusing on one food or nutrient as "THE problem" or "THE solution" has a really poor track record when it comes to actually improving nutrition and health.
Another problem with the good food/bad food dichotomy? Where do you draw the line? You can't. When is bread or pasta a good food and when is it a bad food? Some people may in fact eat too much bread and pasta or have Celiac disease, a condition that warrants complete elimination. But for my average, busy client, bread and pasta can be incorporated into their diet occasionally, just like any other food. People seem incredulous when I give them meal plans that include these foods. They think that in order to improve their health, they have to give up all their favorite foods.
People often talk about Europeans and their appreciation and enjoyment of food. I doubt most French people sit down to a butter croissant and cafe au lait and worry about the saturated fat and sugar content. But Americans? We obsess. We worry. We don't enjoy. Sit down with a big group of women at a social event with food and you're likely to hear worry, guilt, and shame, and obsession over calories, fat, carbs, sugar, or whatever other nutrient is trending at the moment. You probably won't hear appreciation and enjoyment.
Food should never have morality attached to it. Food is fuel. Food is nourishment. Food is joy. Food is never good or bad.
Another note: please don't use my previous post against me. People should be able to enjoy fried food occasionally (if they want) and not feel guilty, just like pasta. I'm all about educating people and creating awareness, not fear mongering.